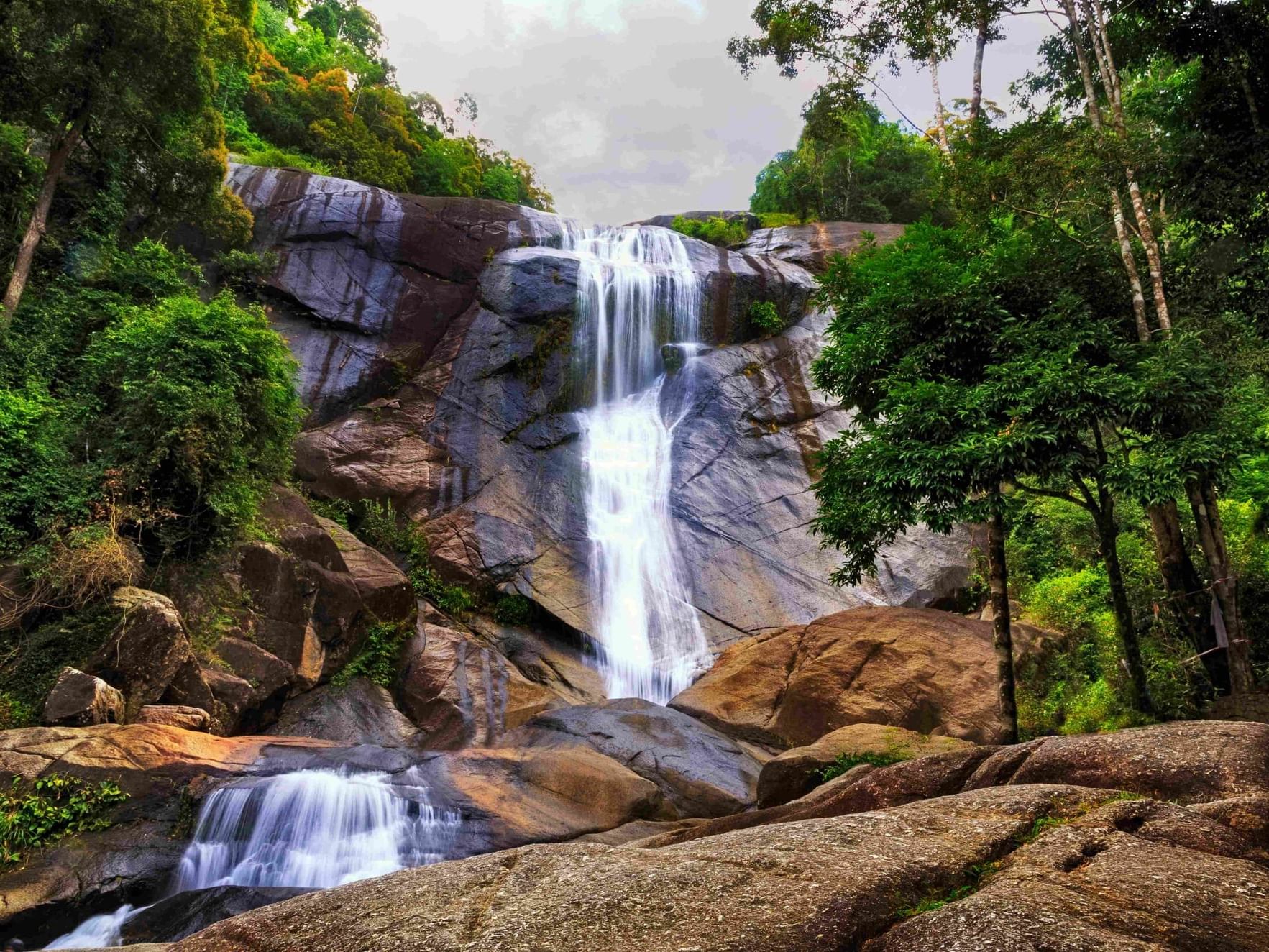 Telaga Tujuh Waterfall
There is no denying the enchanting effect that waterfalls have on us. In Langkawi there are a number of places where you can witness the magnetic power of water plummeting down below. One of them being the majestic Telaga Tujuh Waterfall. While getting there isn't easy, the beauty of the waterfall is hard to top with its seven natural pools and steep vertical drop. If you're feeling more adventurous, do explore other equally beautiful waterfalls around the island that are surrounded by lush terrain and feature sparkling flowing water that results in photographs that are almost as impressive as the in-person experience.
*Refer to the resort's front desk for more information.