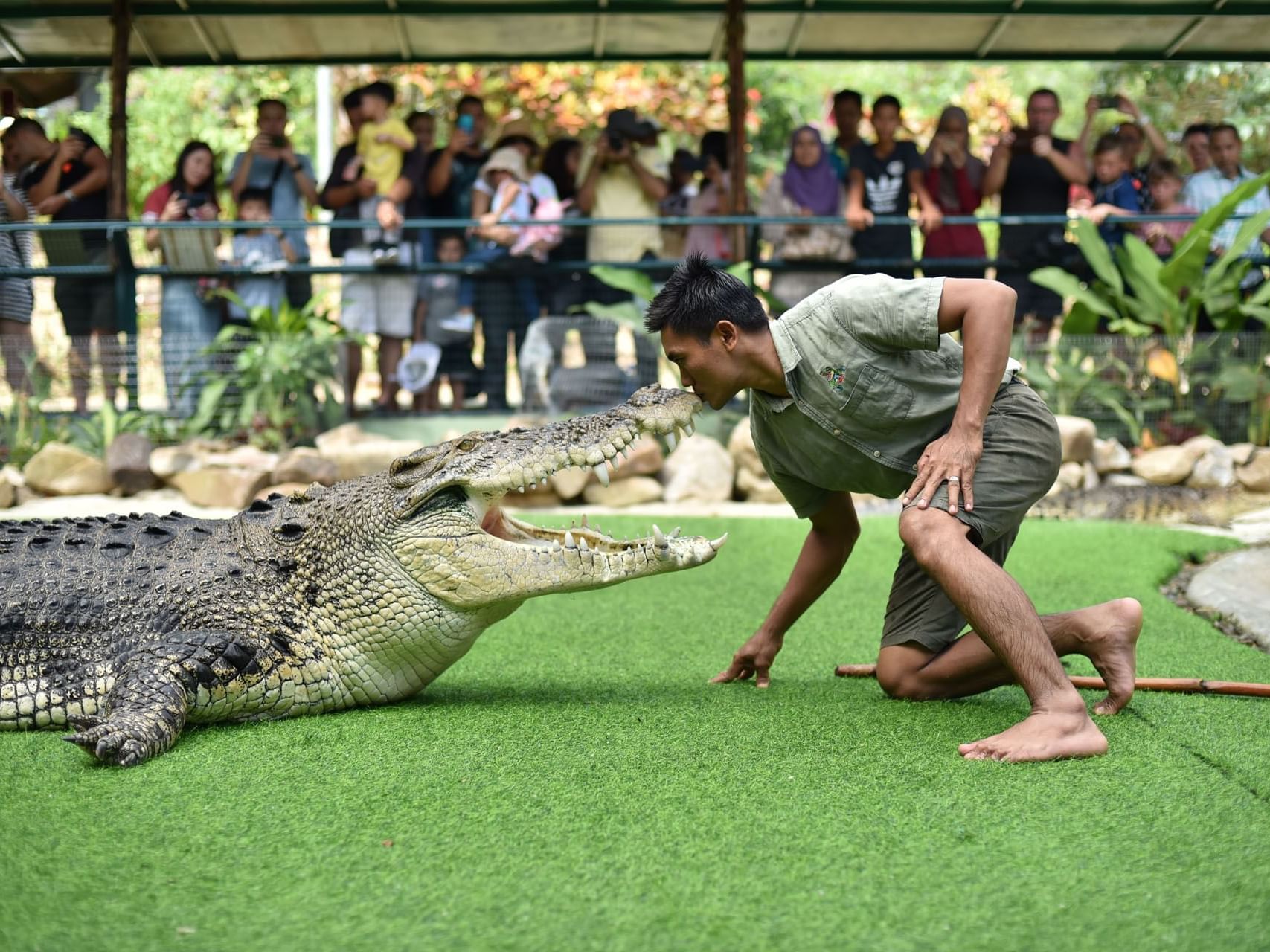 Crocodile Adventureland Langkawi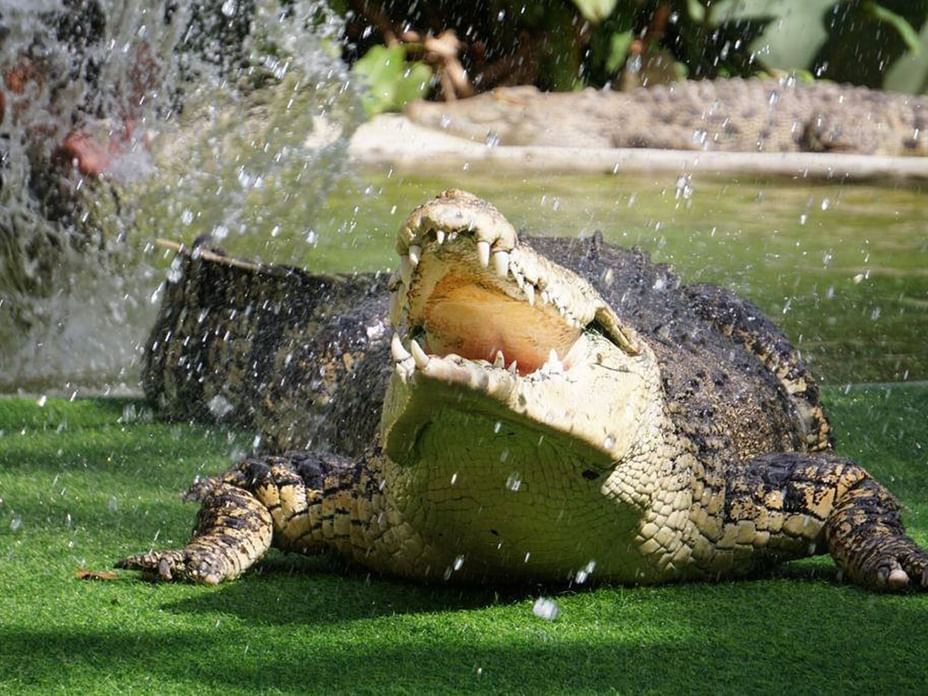 Take a walk on the wild side with crocodile encounters at the Crocodile Adventureland Langkawi. Established in 1993 and a Geopark Partner of UNESCO Global Geopark, Adventureland is home to more than 4,000 crocodiles including the most fearsome and one of the world's biggest crocodile in captivity, the 'Bujang Lang', a 1,000 kg saltwater crocodile. Learn how they are cared for at the crocodile enclosures or simply keep a safe distance, and see how crocodiles are being fed by their trainers.
*Refer to the resort's front desk for more information.